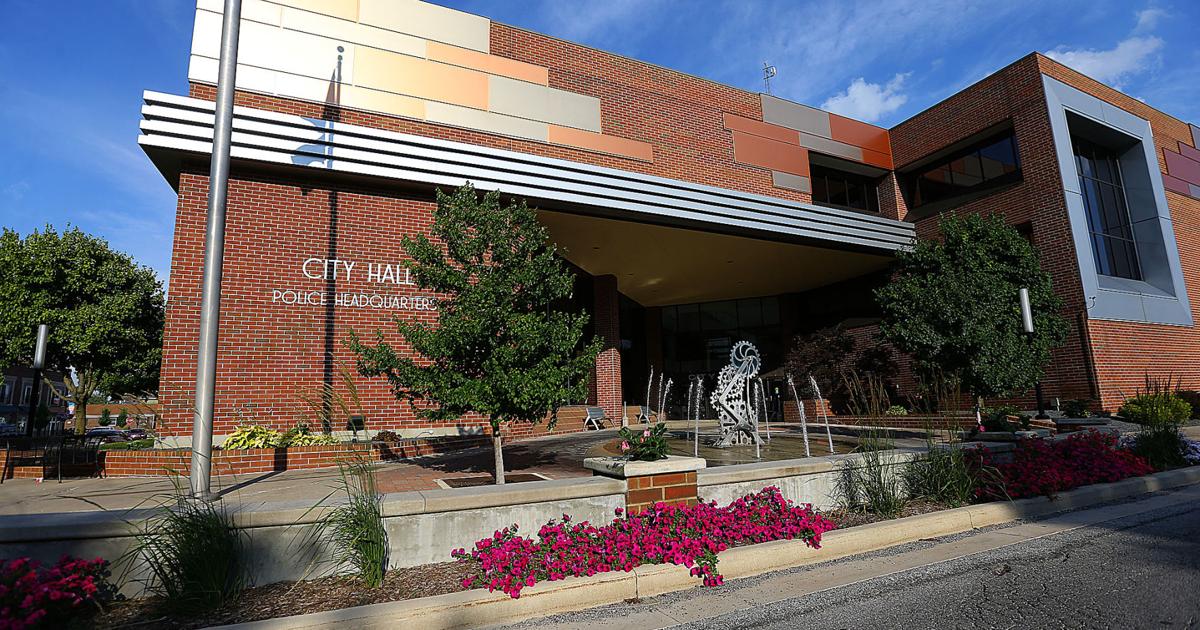 RLF Board Approves One, Rejects Another Loan Request | Local News
The City of Kokomo Revolving Loan Fund Board has approved one loan application and rejected another as it tries to distribute the rest of the CARES Act money before losing it for good.
The board on Thursday approved a request from Tara Galles, owner of You're In CONTROL, for a $50,000 loan over five years at an interest rate of 2.6%, including $35,000 for the salaries and the remaining $15,000 for benefits and supplies. The loan still needs to be approved by the Kokomo Public Works and Safety Board.
You're In CONTROL, located at 2314 Valentine Drive, is locally owned and offers occupational therapy, physical therapy, and personal training services to most women. Wales opened the clinic in 2019 after seeing there was local demand for pelvic floor therapy and women's health in general.
"We are able to provide individual care in a private setting," Galles said. "I don't think patients should be exposed, so I'm able to assign a therapist to each patient visit."
Wales told the board that the company has seen a surge in demand since the COVID-19 pandemic and since being named the winner of Heartland magazine's annual "Women in Business" edition. As such, the company has seen more demand than it can currently meet.
The loan will help pay more staff, including a full-time clinician, so the company can eliminate its current eight-week waiting list.
The RLF board only needed a few minutes to give their approval to Wales' loan request. Board members pointed to Wales' excellent credit rating and reliable business earnings as reasons for their approval.
"I think it's a great example of what this program is for," said RLF board member Lori Dukes. "I really appreciate a local business that caters to local needs."
treasure market
Also on Thursday, RLF's board of directors rejected a request for a five-year, $160,000 loan at an interest rate of 2.6% by Jeff Augustine, owner of The Original Treasure Mart.
Augustine was looking for money to expand the business, including hiring additional employees so the business could stay open until 8 p.m. most days to generate more revenue, expanding the store's annual garden party by moving it outside, repairing buildings, and buying more. inventory and sell it on the third floor of the building.
However, what gave RLF board members pause was the company's accounting problems over the past few years, which resulted in an unknown amount of unpaid payroll taxes and sales taxes.
True, Augustine said the company was burned by its last two accountants – one who was "forgetful" and the other who was downright bad. Now, he said, the company has two on the job to fix the problems.
"They're trying to figure it all out to see exactly where we are and how much we owe," Augustine said.
RLF board members also took a break due to two loans with 15% interest rates the company had to take out after the pandemic and the companies' inability to pay property taxes. on time, which calls into question whether Augustine could afford the extra payment of $2,800 per month. he would have if approved for the $160,000 loan.
TRY TO BEAT THE DEADLINE
The RLF board's decisions come Thursday weeks after it decided to expand the types of businesses eligible for the city's CARES Act recovery assistance revolving loan fund.
Previously, only companies in the manufacturing and technology sectors were eligible, but now virtually all types of private small and medium-sized businesses in Howard County seeking to retain or expand their employee base and have been affected in one way or another. another by the COVID-19 pandemic. is eligible.
Thursday's loan to Wales was the second loan the council has approved since receiving $660,000 under the pandemic relief package. The city lost 25%, or $165,000, because it failed to loan out at least 75% of its allocated funds in April; he has until July 27 to lend the remaining funds or he will lose the money.